Get our award-winning cheeses however you like them, from blocks and slices to complete meal-time offerings.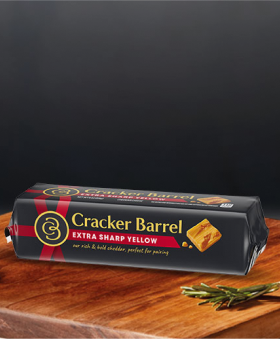 BLOCKS
Our bold cheese tastes in classic cheese block form, ready to serve however you please.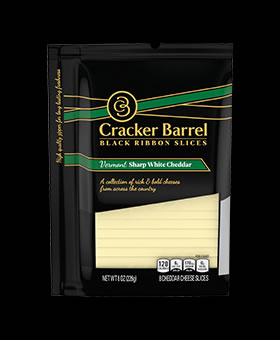 Slices
In a sandwich or on their own, our versatile cheese slices add rich and bold flavor to any occasion.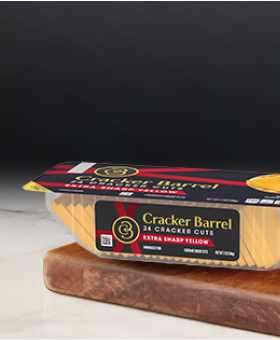 Cracker Cuts
Our rich & bold cheese, cut to fit perfectly atop your favorite cracker.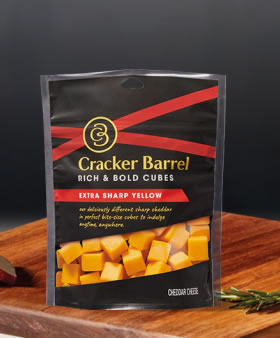 Cubes
Our rich and bold cheese, cubed for elevated snacking at home or on the go.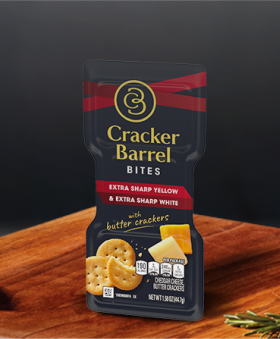 Bites
Bite-sized cuts of two kinds of cheese, paired with crunchy mini crackers or pretzels.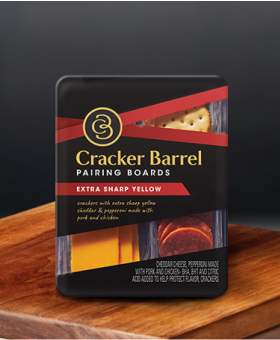 Pairing Boards
A rich & bold cheese board for one. Our favorite cheeses, carefully paired with charcuterie and crackers.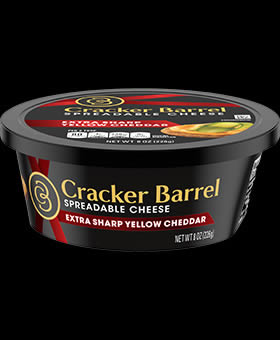 Spreadables
Easy to spread and hard to resist, this cheese is both velvety and versatile allowing for endless pairing possibilities.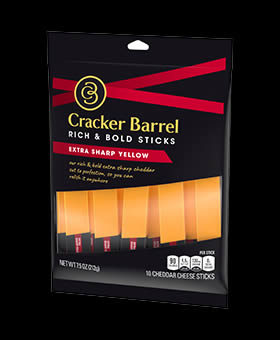 Sticks & Bars
Rich & bold flavor in individually wrapped bars and sticks make the perfect savory snack when you're on the go.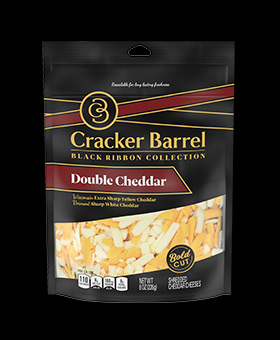 Shredded Cheese
We took the rich, bold flavor of Cracker Barrel cheese and turned it into delicious, thick-cut shreds.